The Question -- Who is a "photographer" in today's connected world? The Answer -- EVERYBODY WITH A POINT AND SHOOT, CAMCORDER, SMART OR DUMB CELLPHONE, OR PHOTO-PAD!
By George Margolin, Editor, editor@netsurfernews.com
-- former Technical Editor of Popular Photography
No longer is a "photographer" just someone carting a "Real" camera on a strap over his/her neck. It's now ANYONE with a Smart phone or even a Dumb phone or a more capable camera from Nikon, or Canon, or Sony, Panasonic and others. So let's define today's camera. It's anything that can take, make, store or transmit an image.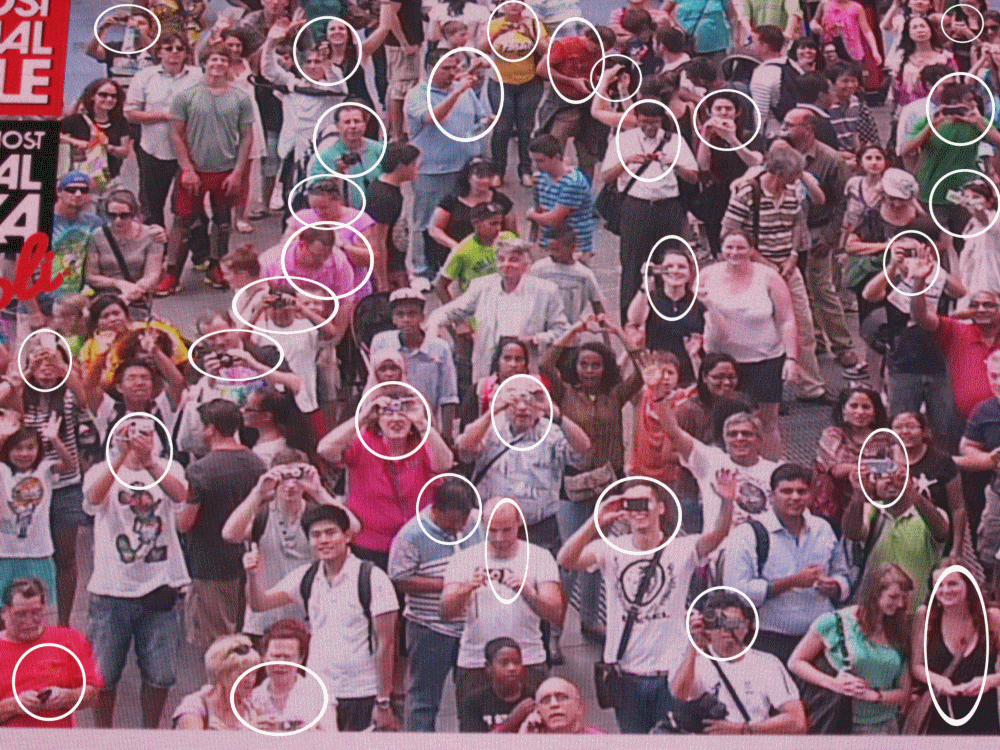 Here is a picture of Times Square in New York, NY of everyone taking a picture which is shown on the big screen- most are cell phones, some cameras.
Are all photographers and "cameras" equal? Depends on what you consider equal. If it means taking a high resolution picture in conditions of darkness or lightness or moonlight or sunlight – or being able to take a picture of the proverbial black cat in a coal mine at midnight -- No – they are not all equal. Expensive and complex cameras are specially DESIGNED and constructed for capturing the most flawless images in the greatest variety of situations.
But if it means that you can capture an image almost anytime and anyplace that is meaningful and/or important to YOU -- the new "OPPORTUNITY" photographer – the answer is a RESOUNDING YES! YOU are the new "photographer."
And you can take it from me – as former Technical Editor of Popular Photography Magazine – and a life-long professional photo-journalist and multi-patented inventor – that sometimes – in fact OFTEN – "Good enough really IS BEST!" I've seen many pictures from many people who don't considered themselves "photographers" – producing photographs with sufficient timelineness quality and IMPACT -- that any "real photographer" would wish they had taken.
So the old buzz-word – "You can't take a picture without a camera." – is true. But as this column started out – any device you can carry that can capture, store and perhaps transmit an image, with enough quality to show the story – IS a camera and YOU the shooter – ARE a photographer. Welcome to the club, sister or brother!