Windows 7- How to Install Games in Windows 7 Professional Version
By Cathy Margolin, Reviews Editor, reviews@netsurfernews.com
When I installed my Windows 7 Professional 64 bit version, I loved it! It did not crash like Vista Business 64 did on Tyan server motherboard I put it on, and had used for 1 1/2 years. But sometimes you need a break from work and the reviews all said that Windows 7 versions all had Games, but I could not find any! They said Hearts, FreeCell, Mahjong Titans, Minesweeper, Chess Titans, Solitaire and Spider Solitaire. So where are they?
You need a slight trick to find them. They are there, but Microsoft hid them on the Professional version which is supposed to be more for Business (so is that why they "hid" Solitaire?).
How to Install Games on Windows 7
Click Start, Control Panel, and then if you are in Category View- you will select Programs, then select and click on Programs and Features. The following will show:

On the left you will see the selection "Turn Windows features on or off"

Click on "Turn Windows features on or off" on the left and the following screen will pop up.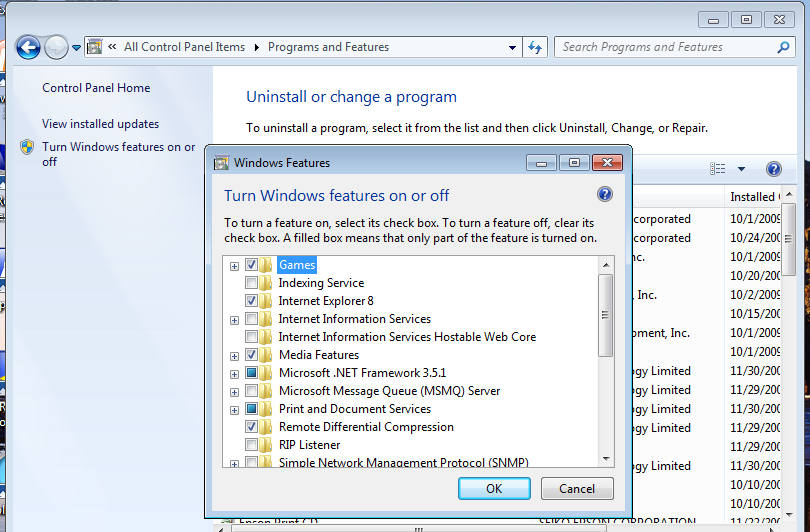 Click the box to the left of "Games" and all the games will now be active and installed.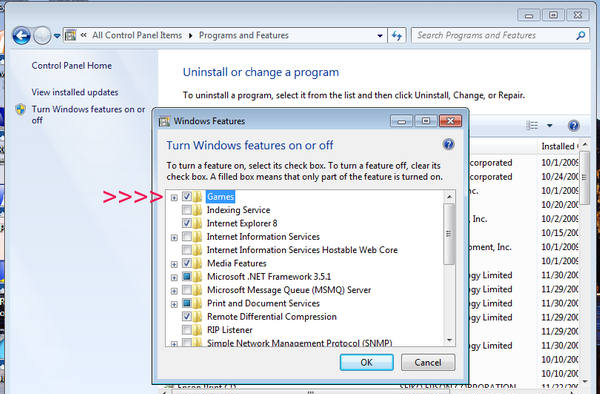 Once the Games are turned on, you will ask "How do I play them?". Just go to Start, All Programs, and select Games and they are all right there!
Here is picture of the Mahjong Titans you just installed: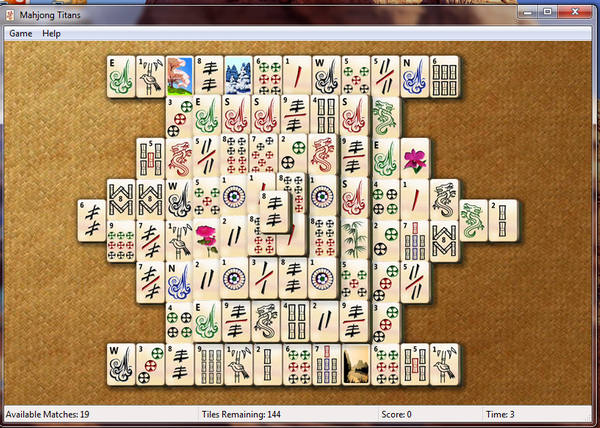 Enjoy Windows 7!