---
Jabra JX-10 Bluetooth Headset
By Cathy Margolin, Reviews, reviews@netsurfernews.com
I have a Pocket PC cell phone by Audiovox/HTC and I have tried many Bluetooth headsets of many different brands and many different headsets within each brand. Most have been fairly lousy. Let me tell you about one that REALLY WORKS- the Jabra JX-10.
I was in a huge convention with 2 floors and no Bluetooth headset was working. We borrowed the JX-10 and low and behold it worked with al that noise around it ! And it was very clear! The sound on it could go louder that my original phone which is great in noisy situations. It has great noise-cancelling capabilities.
Sometimes it is hard to hear using your original cell phone. I have found that the JX-10 boosts the sound and gives even people who are hard of hearing an easy (h)ear.
It is Bluetooth 2.0 and will reach about 33 feet, though I never let my phone get that far away!
The Jabra JX-10 is about $99 at outpost.com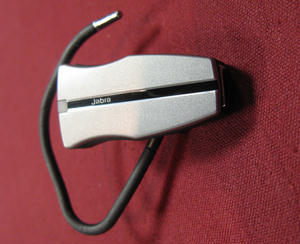 .