Re-using Old Camera Memory
By Cathy Margolin , reviews@netsurfernews.com, Reviews Editor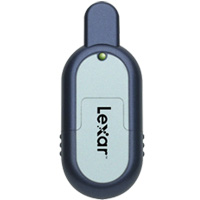 Have an Old camera that used some other type of memory?

I use old Memory from old cameras in little drives that act as USB Flash Drives such as this Lexar Single Card multi Reader at CompUSA - it reads Memory Stick, Memory Stick PRO, MultiMedia Card (MMC), Secure Digital and xD-Picture Card. It is great to carry with you (small) but will act as extra storage like a Flash drive or as a card reader.

MediaGear also makes them for other formats.

Who knows when you are at someplace, taking pictures and just want to show people the fabulous pictures that you have taken! This fits the bill and is so small.