Video Visor for Camcorders and Cameras
By George Margolin, editor@netsurfernews.com
HOORAY! - AN EYE-LEVEL VIEWFINDER AVAILABLE FOR MILLIONS OF CAMERAS THAT LOST THEM WHEN CHEAP FLAT PANEL DISPLAYS TOOK OVER SMALL CAMERAS, CAMCORDERS & SMART PHONES!
THE ONE AND ONLY MAGNIFYING EYE-LEVEL FINDER STABILIZING SYSTEM that fits in your shirt pocket.
Shoot best with snap-on snap-off eye-level-viewfinder!

Until recently, ALL cameras had Eye-Level Viewfinders to view focus and compose your subjects. They were on all video and still cameras. And because these cameras were held tight to the photographer's eyes with both hands for steadiness, they allowed their subjects and scenes to be viewed in magnified clarity for focus-checking, tracking and composing. Eye-Level finders were immune to being washed out by sunlight because the heads of their users blocked the bright light and permitted the photographer to distinguish all aspects of the scene. But perhaps most importantly – this rigid physical combination of hand, arm, eye and body, permitted tracking rapidly moving subjects like running children and fast moving sports like soccer, football, basketball, skiing, diving, indoors and out, in sunlight or in shade, day or night. This allowed professional photographers to capture the kinds of striking photographs you see on the covers of Sports Illustrated and other magazines. It permitted photo pros to shoot with the ability and stability of a sharpshooting sniper.

But, the arrival and substitution of cheap flat panel LCD and other displays rang the death knell to Eye Level Finders, on all but the most expensive prosumer and professional still and video cameras. Worse – or maybe better – digital cameras have gotten so small they are often called "pocket point and shoots." Because of their small size, they are much easier to carry, but much, much harder to hold steady, to view and are virtually useless for composing and tracking action, particularly outdoor action. Since these displays are small, unshaded flat panels virtually ALWAYS held far from the eye, because normal human focusing distance needs to be about 14 inches to focus well. And often these tiny washed-out by-the-sun screens become virtually invisible! So, though these pocket cameras are convenient to carry and capable of excellent photographs, the pictures they take are seldom even close to the capabilities of their marvelous miniature lenses and high density sensors, except in low light surroundings.

Yet, they are now THE cameras most of us now carry.
So the question is -- How many "real cameras" do you see being used today? The answer -- Few. Very few! Remember – You can only take pictures IF you have a camera WITH YOU!"

With our inventor's "Future Sense" – we anticipated this sea change in photography and created our invention to universally fit and bring back the many advantages of the eye-level-viewfinder, for virtually all camcorders, pocket cameras and the millions of new smart phones, which are clearly, the only cameras that nearly everyone carries with them whenever and wherever they go.

To do this, we designed our folding pocket sized eye-level finder to be small, rigid and in the current production, injection molded for strength and manufacturability. It is a one piece, self contained, flat folded living-hinge unit which fits in a man's shirt pocket or a woman's purse. It opens quickly and is made with adjustable stretch bands to fit virtually all Camcorder's flag-type LCD video finders, virtually all pocket-sized Point-and-shoot cameras and most pocketable Smartphones, which -- while increasingly clever, have all the same viewing and light-washout problems as the rest of flat panel display finders. And our Patent Pending American invention is fully self contained, including its foldable, attached, flat custom magnifying lens, which can be snapped over the viewing end when needed and flipped and locked out of the way when only a shadow box is needed.
Bare view with No additives- UGLY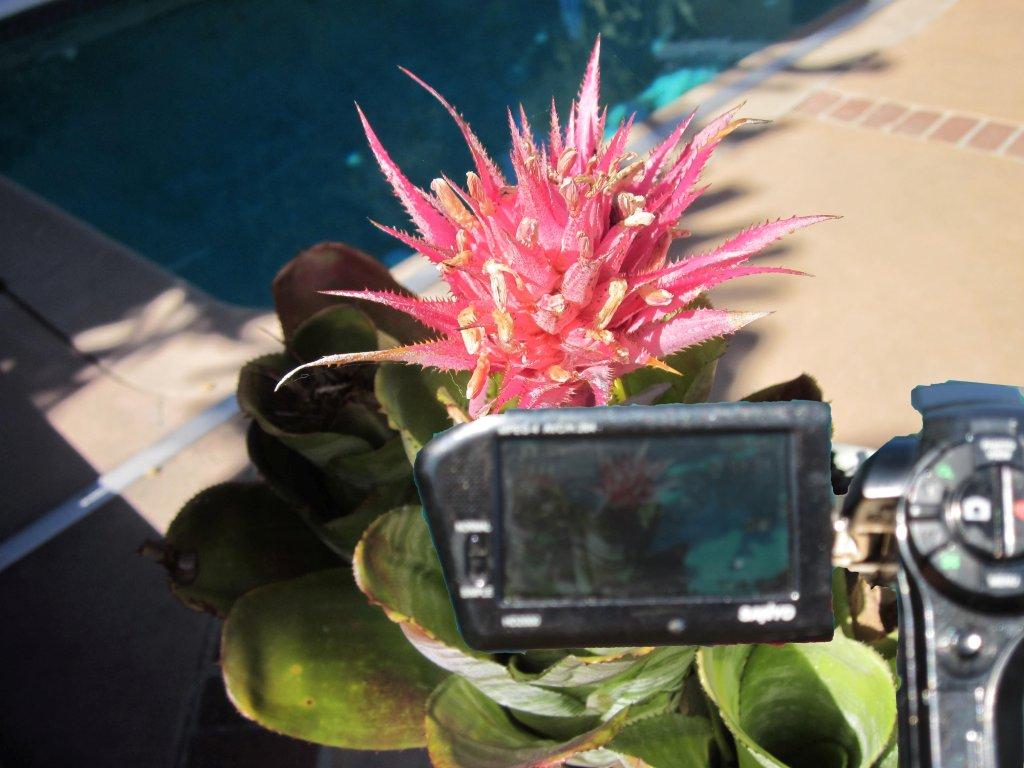 VIDEO VISOR SHADE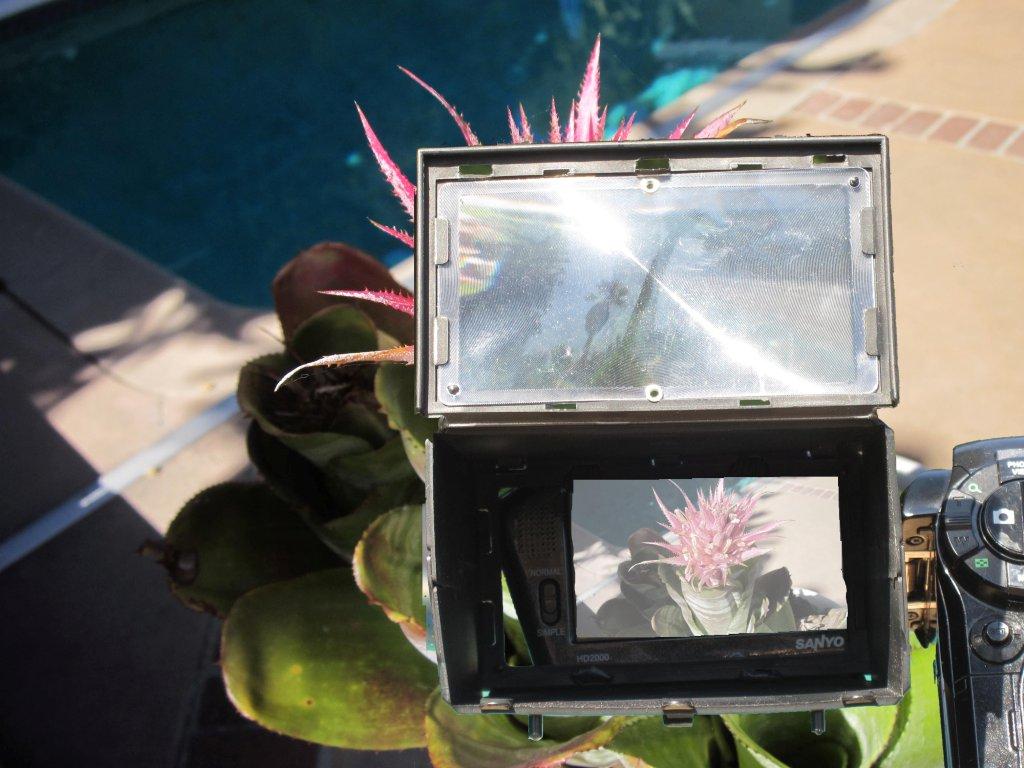 EYE-LEVEL VIEW-FINDER WITH MAGNIFIED VIDEO VISOR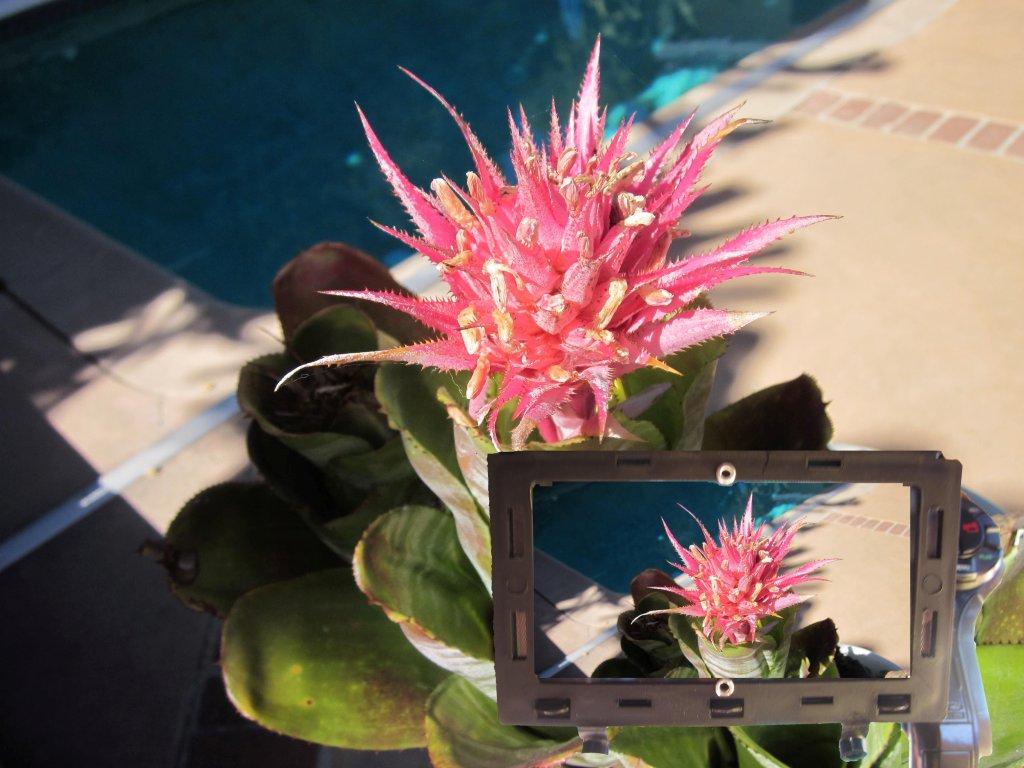 AND IT'S MADE IN AMERICA!. It can be found at VideoVisor.com
George Margolin is former Technical Editor of "Popular Photography"
And a life-long photographer and inventor. This will be his 27th patent.