Camtasia Studio 6 Review
by Cathy Margolin, Reviews Editor, reviews@netsurfernews.com
Ever want to show someone how to do something on a computer or add voice to your powerpoints? Then Camtasia Studio 6 from Techsmith is the program you want to use.
First you load the program: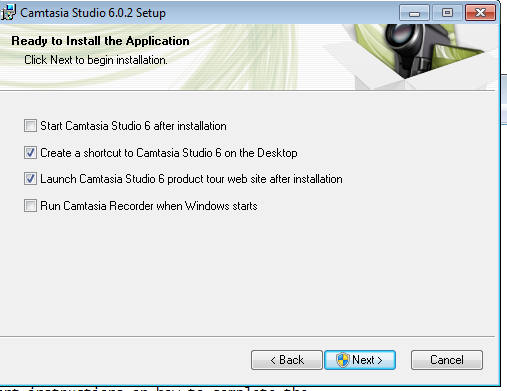 Also when you install, make certain you select the add-in for PowerPoint. This way you can record your voice into a PowerPoint show. This can be used to create a stand along slide show with your narration (with many more features and adjustments than just adding voice to PowerPoint from PowerPoint).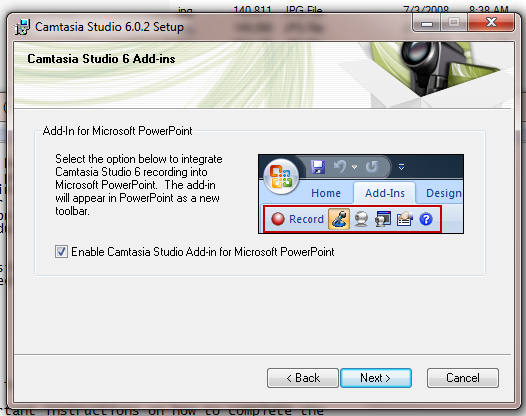 After you load the program, I would suggest you go to the Techsmith website and they have very good short videos on how to use their product:
Lots of Videos on how to use Camtasia:
http://www.techsmith.com/learn/camtasia/getting-started/default.asp
They are on: Camtasia Studio 6 Overview, How to Record, How to Edit, How to Produce, How to Share.
The first thing I did was to watch the Camtasia Studio 6 Overview video. It gave me a quick tutorial (3:50 minutes) on how to start, record, edit, etc. that was hugely useful.
From reviewing that video, I was able to generate the Green Screen Wizard software demo (click here to see the video I made), using the Camtasia Studio 6, a Logitech headset with microphone (about $25). This enabled me to create a quick demo /review of the product that I put on our website (after spending a few minutes to look up how to generate a flash file) and I was also able to to generate a file to upload to Youtube (shown below).
Now I did make a few mistakes about loosing the focus off to the right, but for a first try it was pretty good.
Below I will detail how to create a flash file to be able to upload it to a website with controls.
Creating a Flash file for a Website:
Go to Produce, then select Custom Production Settings: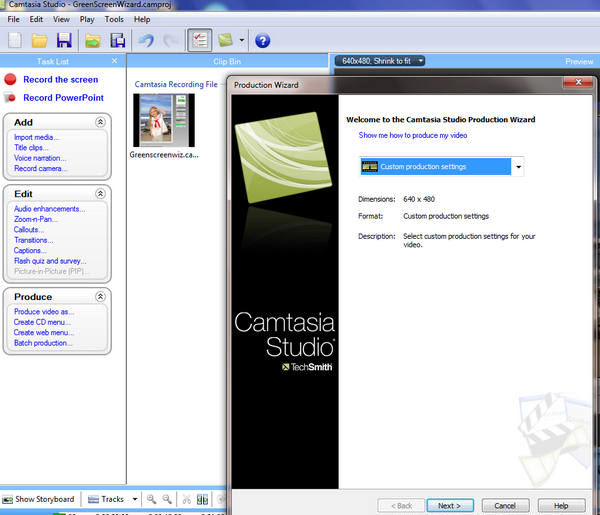 Then hit Next: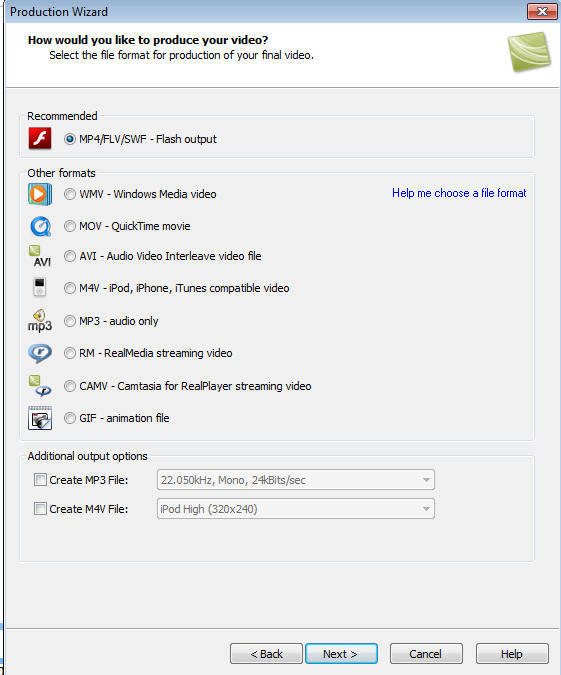 Select Flash Output, then hit Next. You can select many different templates - I just used Express Show the first time.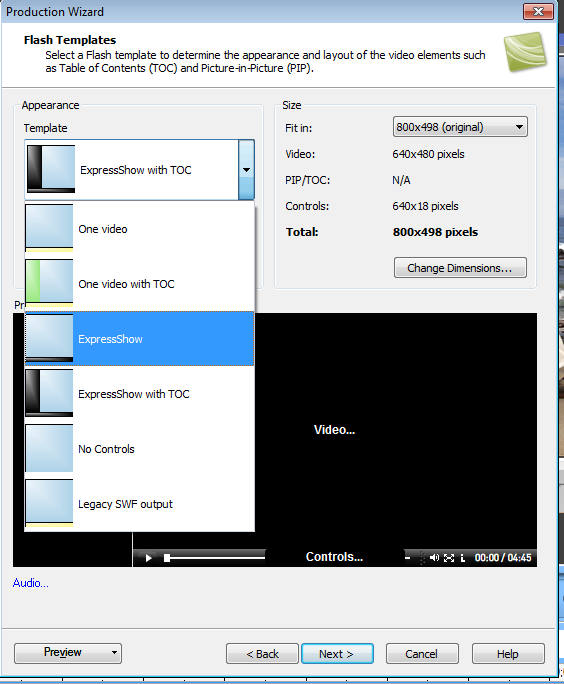 Then hit Next. On this screen, select Options to add author and copyright information (always suggested to add this information). If you want to generate a webpage, select the Embed Video into HTML. You can also hit the PREVIEW button at the bottom to see what all this looks like. Luckily I only did a short video, so the preview did not take long.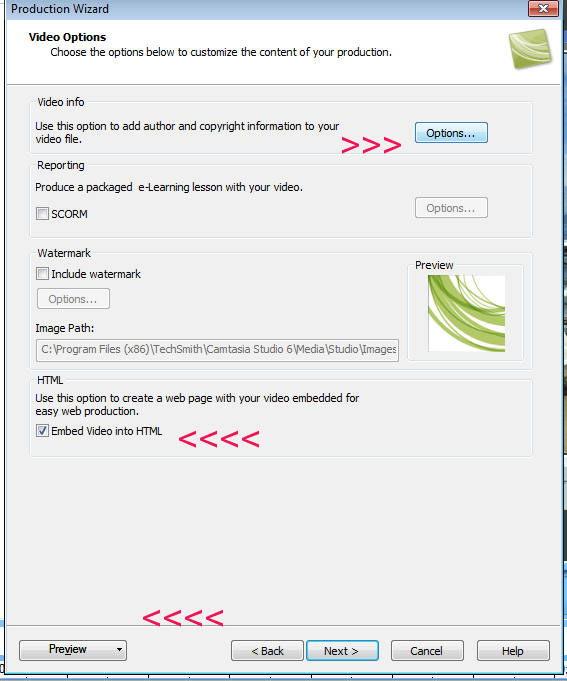 On the next screen, you name the file and location and it also shows you all the file names it will create, which is nice, since you need the names of the files to figure out which ones to upload to your website:
These files will be created upon production:
Folder:
Z:\Data\netsurfernews\GreenScreenWizard\
Files:
GreenScreenWizard.swf
GreenScreenWizard.html
swfobject.js
expressInstall.swf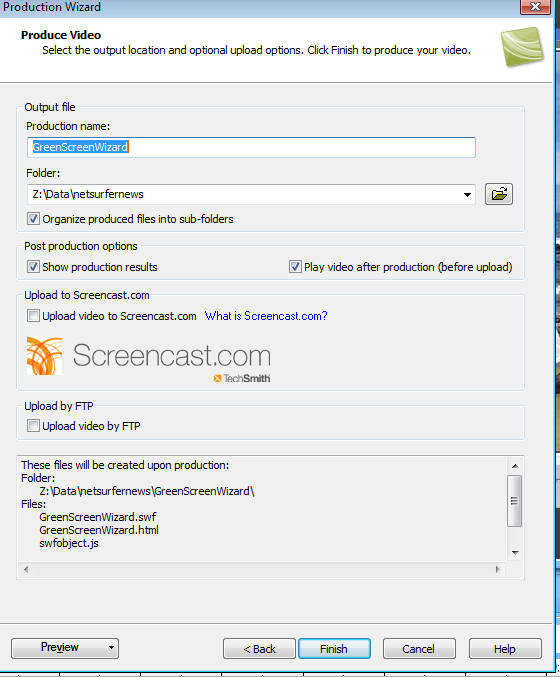 Hit Finish and it renders your flash file, ready for your website.
I found Camtasia Studio 6 easy to learn and use. It has many features that I have not yet used but I know I will use the adding voice to PowerPoint and recording more videos to put on our website or upload to Youtube.
I woud recommend practice and learn this program using a SHORT video to learn all of the great functions of Camtasia Studio 6.
Camtasia Studio 6 will run on Windows 7 (that is where I used it). The cost for Camtasia Studio 6 is $299. You might want to check around- sometimes you can get it bundled with Snag-it (screen capture and sharing) for a price close to the price of Camtasia Studio. You can also purchase Camtasia for a MAC ($99-$149).
For the price I think this is an awesome program and much cheaper than the Adobe Captive for $799, and from what I have gathered from my friends who have used both, Camtasia is easier to use. I love the easy video tutorials (did I mention FREE) from Techsmith that really get to the meat of using the product without spending lots of hunting, googleing to figure out how to do things. I highly recommend Camtasia!
About Camtasia:
http://www.techsmith.com/camtasia/features.asp